Views: 1109
Exclusive Travel News / Gay Turkish Guy Saf Tells Us About Gay Life In Turkey / nomadicboys.com / By Stefan Arestis / Travel Exclusive / Sedat Karagoz / Istanbul,New York Travel,Tourism News Office / Janbolat Khanat / Almaty Travel,Tourism News Office
Don't miss our latest posts. Subscribe now to our gay travel newsletter

Gay life in Turkey has taken a tumble over the past decade but it wasn't always like this. Gay local, Saf from Ankara tells about his experiences growing up as an openly gay man in Turkey.
"There was a time when Turkey was way more progressive and Western-facing. It had a high level of freedom of speech and Istanbul even had one of the biggest Pride Marches in the world".
So said our buddy Saf, an openly gay born-and-bred local from Ankara. In fact, there was a time when Turkey was a gay haven – at least it still is for LGBTQ people in the Middle East and in the Arab world which are home to some of the most dangerous places in the world for gay people.
We fell in love with Turkey when Sertab Erener won Eurovision in 2003 with the banger of a track "Everyway That I Am", which became a staple in every gay club around the world. Sadly, Turkey withdrew from the Eurovision Song Contest in 2013, and hasn't participated since! The Turkey we know today went the other way – Pride events are banned each year and LGBTQ laws in Turkey are almost non-existent.
We got the lowdown on what gay life is like in modern-day Turkey from Saf, who also told us about the gay scene across the country, and what life was like growing up there.
Covered in this interview
show
Hello Saf, please introduce yourself
Hey guys. My name is Saf Dogan. I was born in 1984 and I am an Account Director in a Global Marketing & PR Agency based in NYC. I am openly gay and in a long-term relationship with my boyfriend Doug who is originally from St. Louis.
I was born in Balikesir then grew up in Bursa and Ankara until the age of 25 before I moved to the US.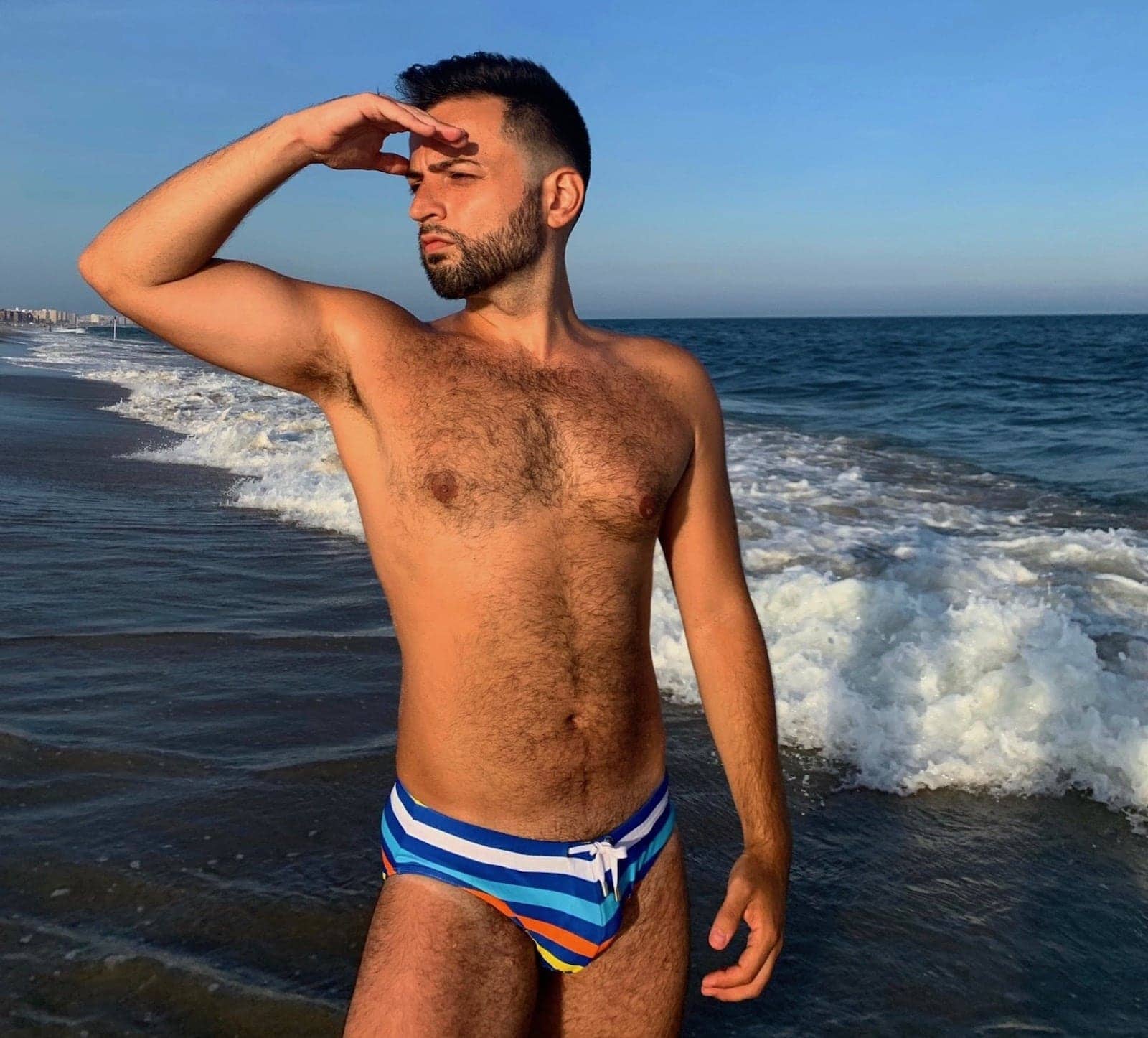 Were you openly gay growing up in Turkey?
Like most gay kids, I always knew I was "different". I actually had a crush on this blonde boy back in kindergarten who I kissed on the cheek so hard that it left a mark and apparently his family complained. (My mom had told me this laughingly after I came out at 18).
From the age of 18, I started coming out to family and friends. I was fully out to everyone in my personal life, and over the years some relatives learned via my social media.
How did your parents react when you came out to them?
The first person I came out to was my mom. I had to come out as I was being harassed by someone I had met online back in 2003. I was in the US for a summer program and over the phone, I told her I was bisexual, (which is how I identified myself back then) to explain what was going on.
She said I was her son and she loved me no matter what. I've never had a bad reaction from anyone else that mattered to me for which I am very grateful.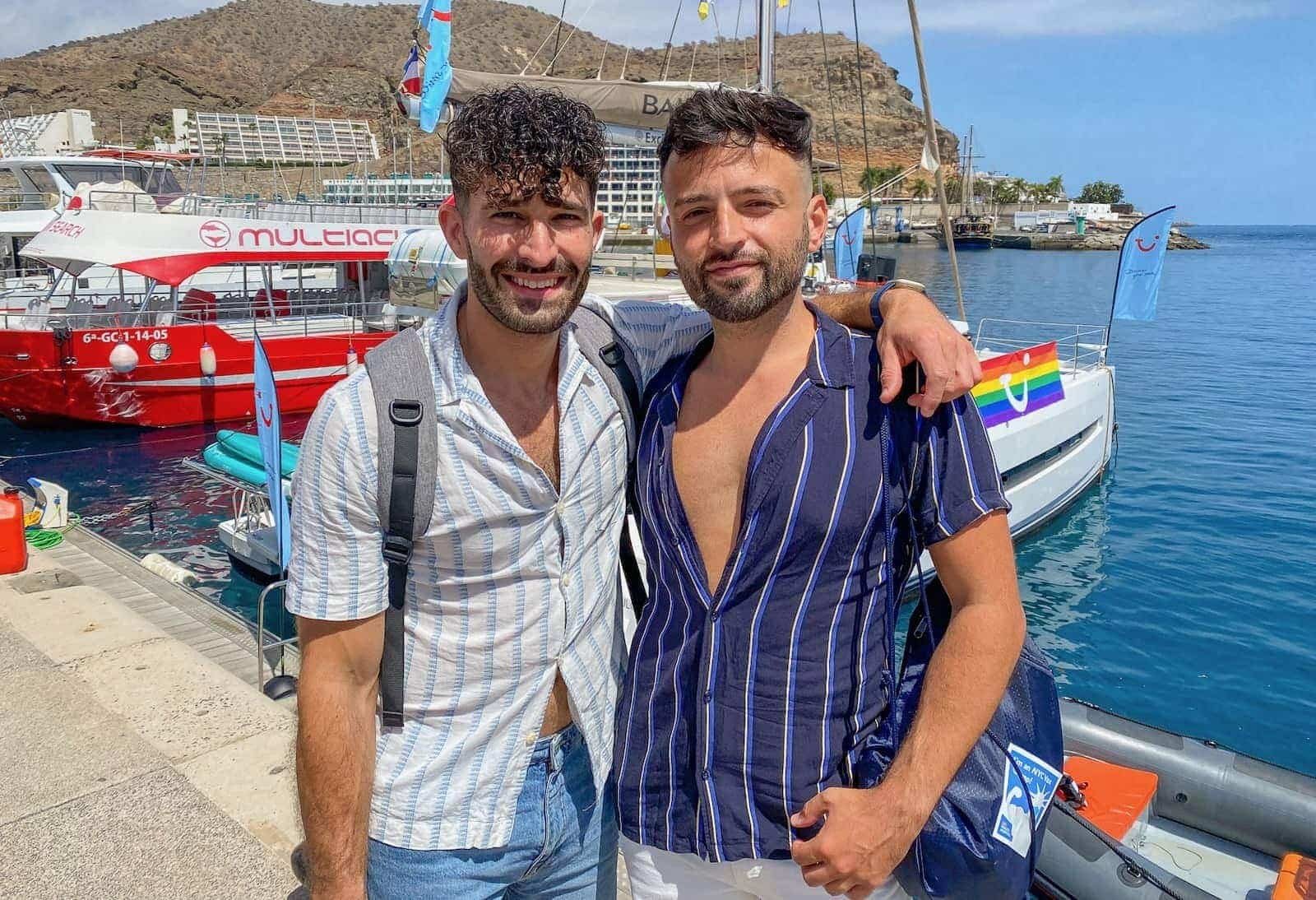 How did you meet other guys when you were growing up in Turkey?
Back then before the days of Grindr, online chatting was the main way to connect with other gay men. We have gay bars in Ankara, but I was still in the closet so too scared to go to them. Therefore I turned to the online world to connect with other guys.
I remember specifically the first time I used the internet: I was 13 years old and went to Yahoo.com to search for the term "gay". From there I discovered the chat rooms. As a young closeted gay kid, the internet gay chat rooms became my only way to connect with other guys and learn more about these "feelings".
I didn't meet another gay guy in person until 2001 when I was 16 years old. It was someone I had met through the gay chat rooms – by that point, I was so desperate to meet with another gay guy in real life that we didn't even exchange photos! After that, I began to meet more gay guys in person, usually through Eurovision Song Contest parties.
My first time going out to gay bars was in 2004, aged 19 in Istanbul. The city was hosting Eurovision, which meant it was flooded with gays from all around Europe – it was like Christmas for me! I quickly made loads of new friends whilst at the same time experiencing my first gay scene.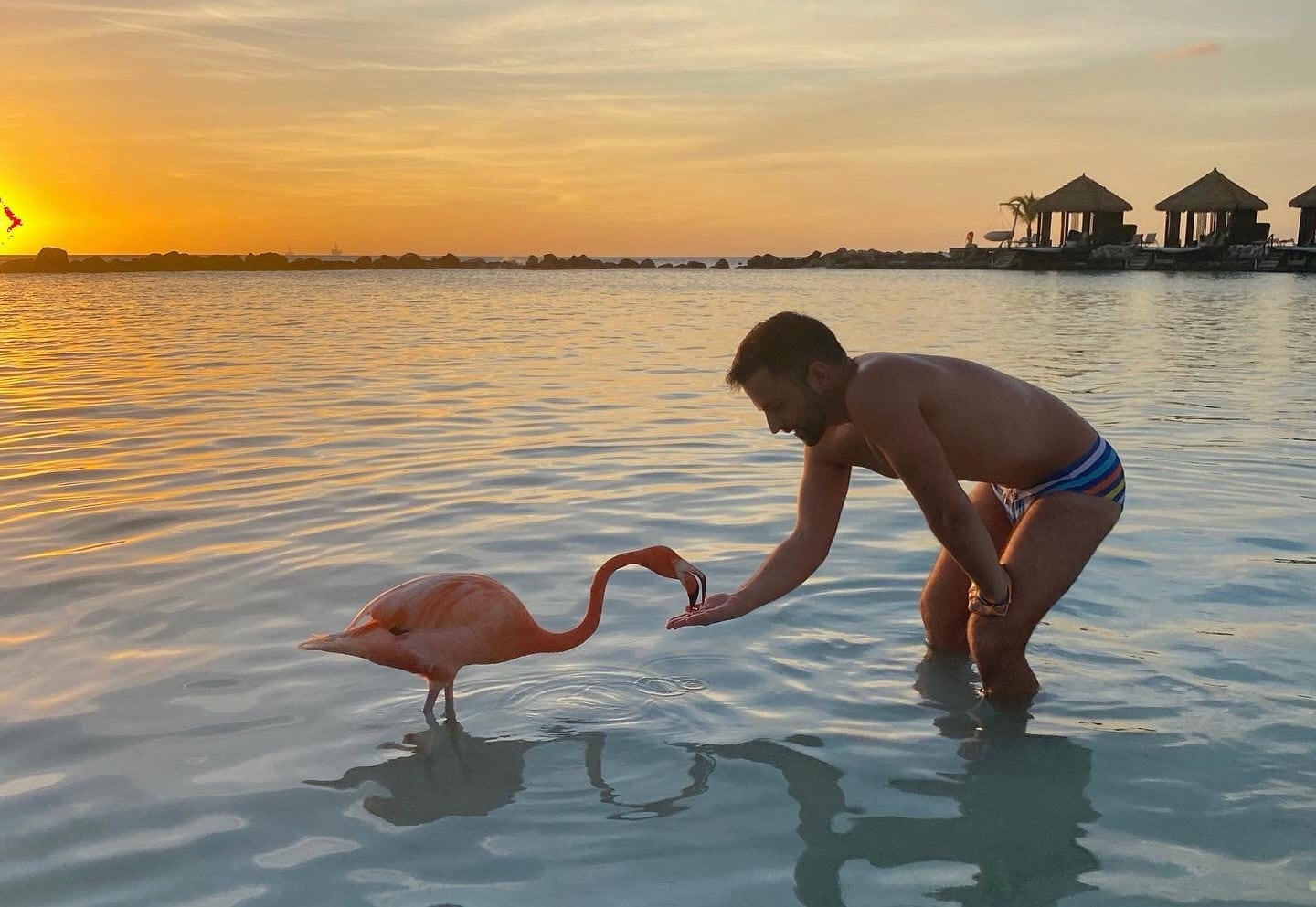 Is it dangerous to be openly gay in Turkey?
It depends on your family, your level of financial independence, and your career. My family always loved me for who I am and were open to getting educated about this.
It wasn't something they were super familiar with. But, that's my own personal experience. Sadly, I know of so many Turkish guys living in the US and in the EU who are still not out to their families back home in Turkey.
What's the gay scene like in Turkey?
Istanbul has the lion's share of queer venues in Turkey as it's home to 20% of the entire country's population.
But other cities like Ankara, Izmir, Bodrum, and Kusadasi also have a handful of queer venues as well. In addition, liberal cities like Eskisehir and Antalya have queer parties happening in various venues throughout the year.
Despite things going backward for LGBTQ+ rights in Turkey these past few years, gay nightlife is booming. Every time I visit Istanbul (which is 3-4 times a year) I get to experience a new gay bar or a party. There's even a drag ballroom scene in Istanbul! I also love the fact that local Turkish drag queens are being featured in music videos, such as Onur Gökhan Gökçek (aka Cake Mosq) in the hit song "Ses Etme" by Turkish band Athena.
What was Turkey like growing up for LGBTQ people?
The Turkey that I grew up in was progressive and Western-facing. It had a high level of freedom of speech. Istanbul had one of the biggest Pride Marches in the world at some point. The 2013 and 2014 editions were attended by over 100k people each. Sadly all Pride events since 2016 (particularly in Istanbul, Ankara, and Izmir) have been banned.
The misconception about Turkey is that people usually hold the country to unrealistic standards. Turkey is a Muslim-majority country that has a secular constitution. Societal pressure exists but only a fraction of the population consists of hardcore conservatives.
 Recent research data shows that more and more Turks are turning their backs on religion, particularly among younger generations. For example, as an openly gay man, I've never had to come out to any of my younger cousins since they saw my posts on my social media.
None of them has ever shown me anything other than respect and love for me, and my boyfriend nothing but love.
In addition to its religious composition, Turkey is also an EU candidate, a Council of Europe member, a NATO member, part of European sports leagues, and Erasmus. Istanbul was selected as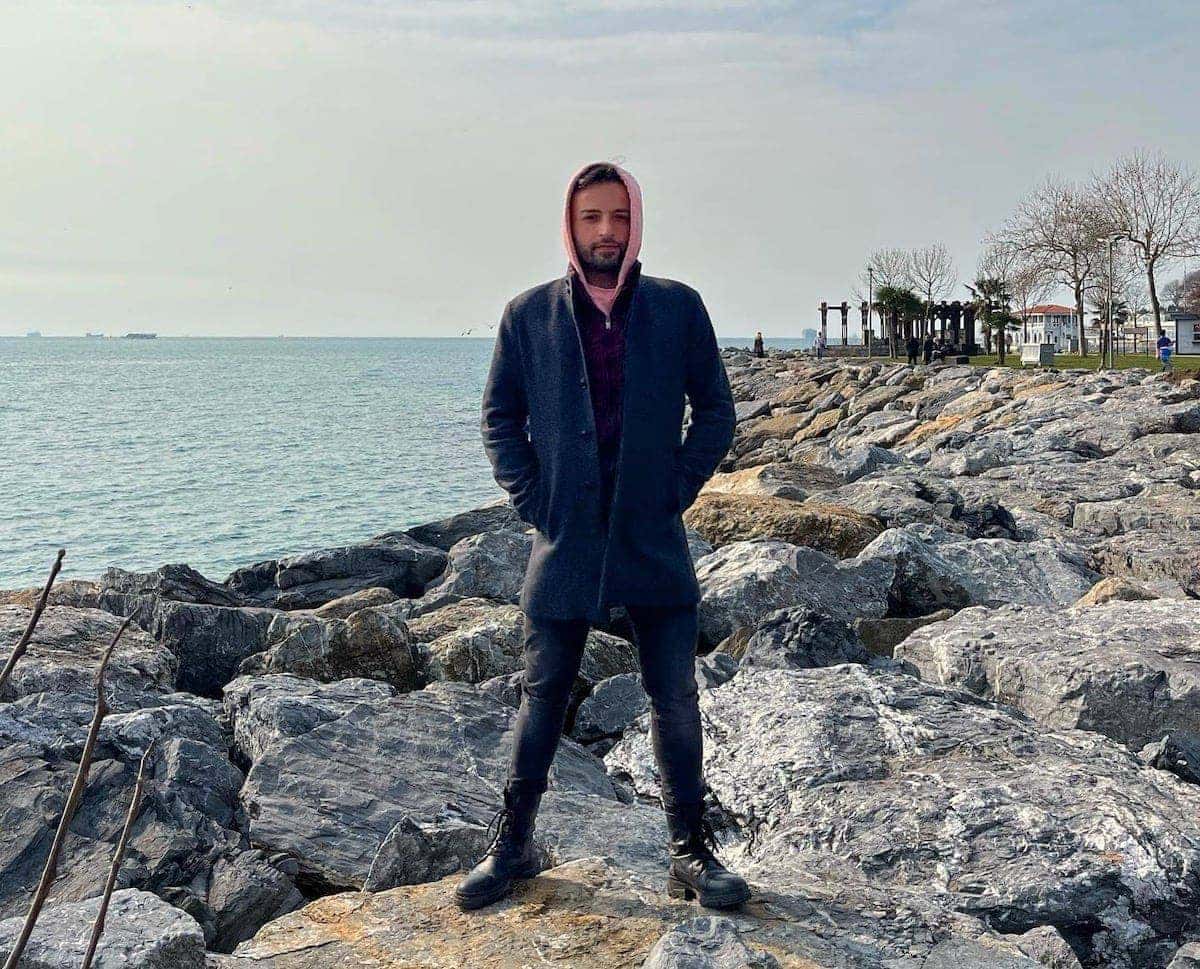 What's Turkey like today for LGBTQ people?
When judged by Western standards, being LGBTQ+ in Turkey comes with a considerable amount of issues. There is little to no protection against LGBTQ discrimination in the workplace. Your situation depends on how modern and worldly your company policies and colleagues are. I know a lot of people who are out but they work in specific industries like ad agencies, art, hospitality, or media production.
However, Turkey is going through some dark times. The current President's agenda is far from progressive.
He has completely changed his stance on some important issues since the 2013 Gezi Protest. This was an organic movement of young and liberal people against oppression, which started in Istanbul's Taksim Square.
It spread like wildfire, particularly among young people demanding more freedom.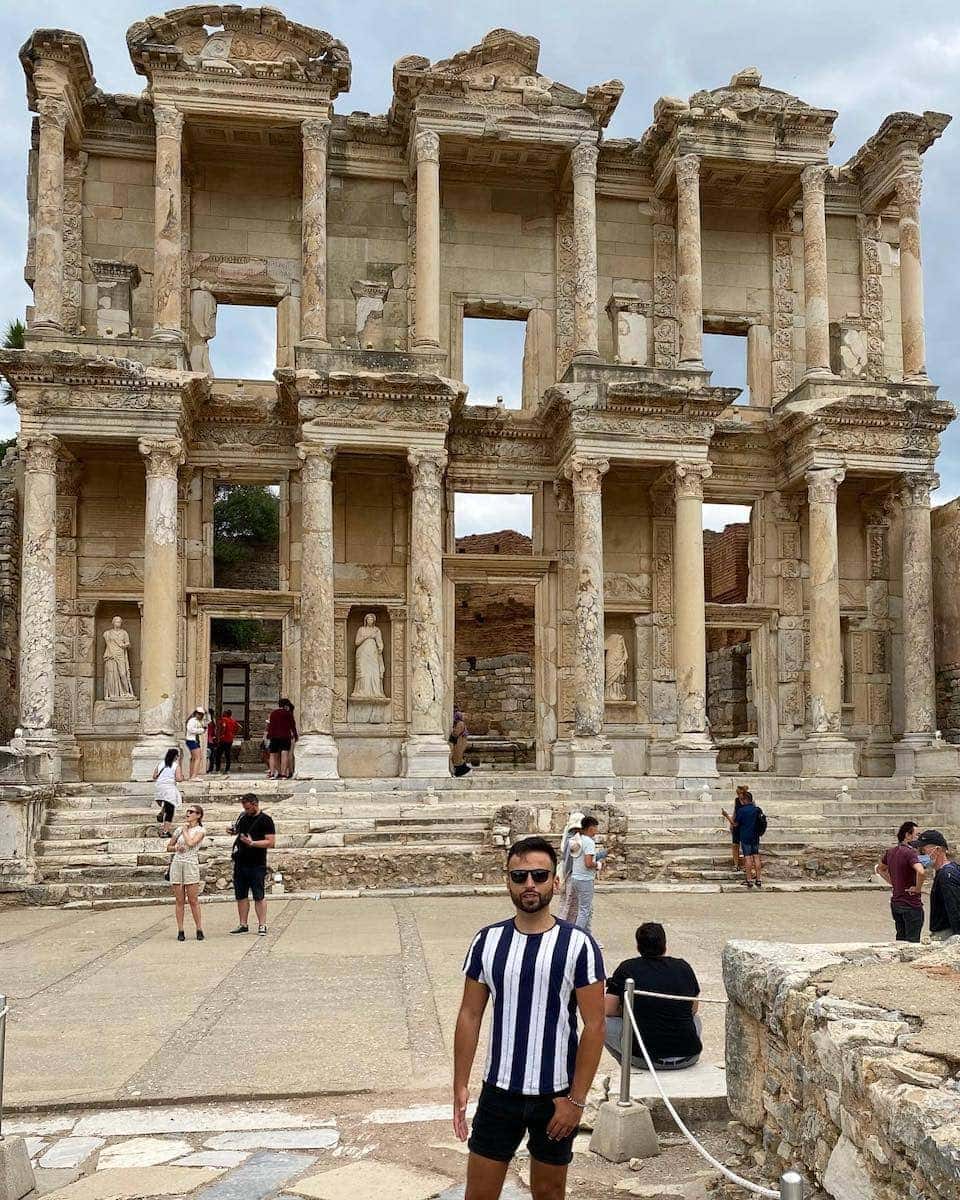 Do you think Turkey is safe for gay travelers?
Homosexuality was legalized in the Ottoman Empire in 1858. Modern-day Turkey grandfathered that law so being gay has been legal ever since.
I would say Turkey is very safe for gay travelers. As a tourist, it's very hard to notice some of the problems that local LGBTQ+ people have.
Even if you don't fit the typical gender roles and looks, you can still feel safe and have a great time in tourist areas. Turkish people love tourists and we are used to them. We appreciate their visits and their contribution to our economy. In 2019, Turkey attracted 51.2 million tourists making it the 6th most visited country in the world.
Medical tourism has also been a huge trend thanks to low labor costs and high-quality medical services.
Many Europeans and now some Americans are choosing Turkey for their cosmetic surgery needs. Some notable ones include Eureka O'Hara from RuPaul's Drag Race and Jessica Alves (formerly known as Human Ken Doll).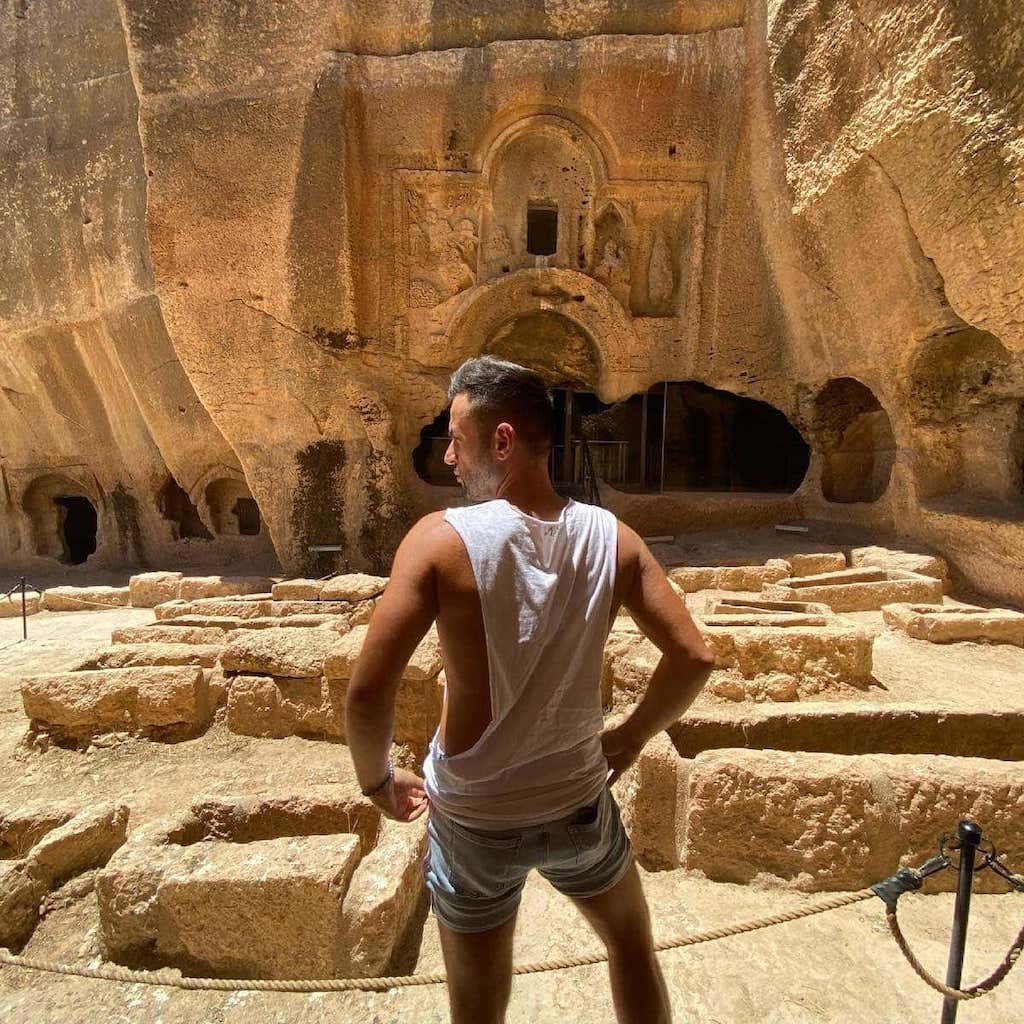 Are there any famous openly queer Turkish celebrities?
In Turkish popular culture, openly queer and trans artists have been beloved since the 1960s. I'd love everyone to explore the late Huysuz Virjin ("The Grumpy Virgin", Turkey's drag superstar that had her own primetime talk show all throughout the 1990s and 2000s), Bulent Ersoy (the living legend of Classical Turkish Music), and of course Zeki Muren, who is dubbed as "Turkey's Liberace".
When I was growing up in the 1990s and 2000s, Turkey probably had its most liberal phase in national media and entertainment. There were a handful of shows with openly gay characters (and not in a stereotypical way) as well as queer celebrities dominating prime time.
Today we see dozens of openly queer YouTubers and influencers. So mainstream media is under scrutiny with political influence (e.g. Turkey withdrawing from Eurovision since 2013 because it's deemed as "too queer" and "they're protecting children" with this decision!).
Meanwhile, there are brave queer stars like Kerimcan Durmaz (I would say he's Turkey's Todrick Hall) or Mabel Matiz (a wildly successful songwriter & singer who is known for portraying LGBTQ romance in his music videos) who are idolized by millions of young people and breaking down the walls of homophobia.
Turkey also has a tradition of queer cinema which produced internationally recognized hits in the 1990s like Hamam and also Burning Days (Kurak Gunler) in 2022 which recently won "Altin Portakal" – Turkey's most prestigious cinema award.
What precautions should gay travelers take when traveling to Turkey?
Grindr can only be accessed via VPN so most local gays use Hornet, Tinder, and Scruff.
Otherwise, check out the local gay bars to meet guys. Istanbul is a global hub and since Turkey houses the most refugees in the world, you are likely to meet refugees or queer folks escaping persecution in the Middle East. This has also increased the number of people providing "services" on those apps so be cautious of this.
The same online restrictions apply to adult content websites, so either get a VPN or use Twitter as an alternative!
But one thing I always tell my friends is to take care when meeting strangers on gay dating apps. Make sure they have a photo, ask to see their social media account so you can verify their identity, and if you have a dodgy feeling about it, then there's probably a good reason for it.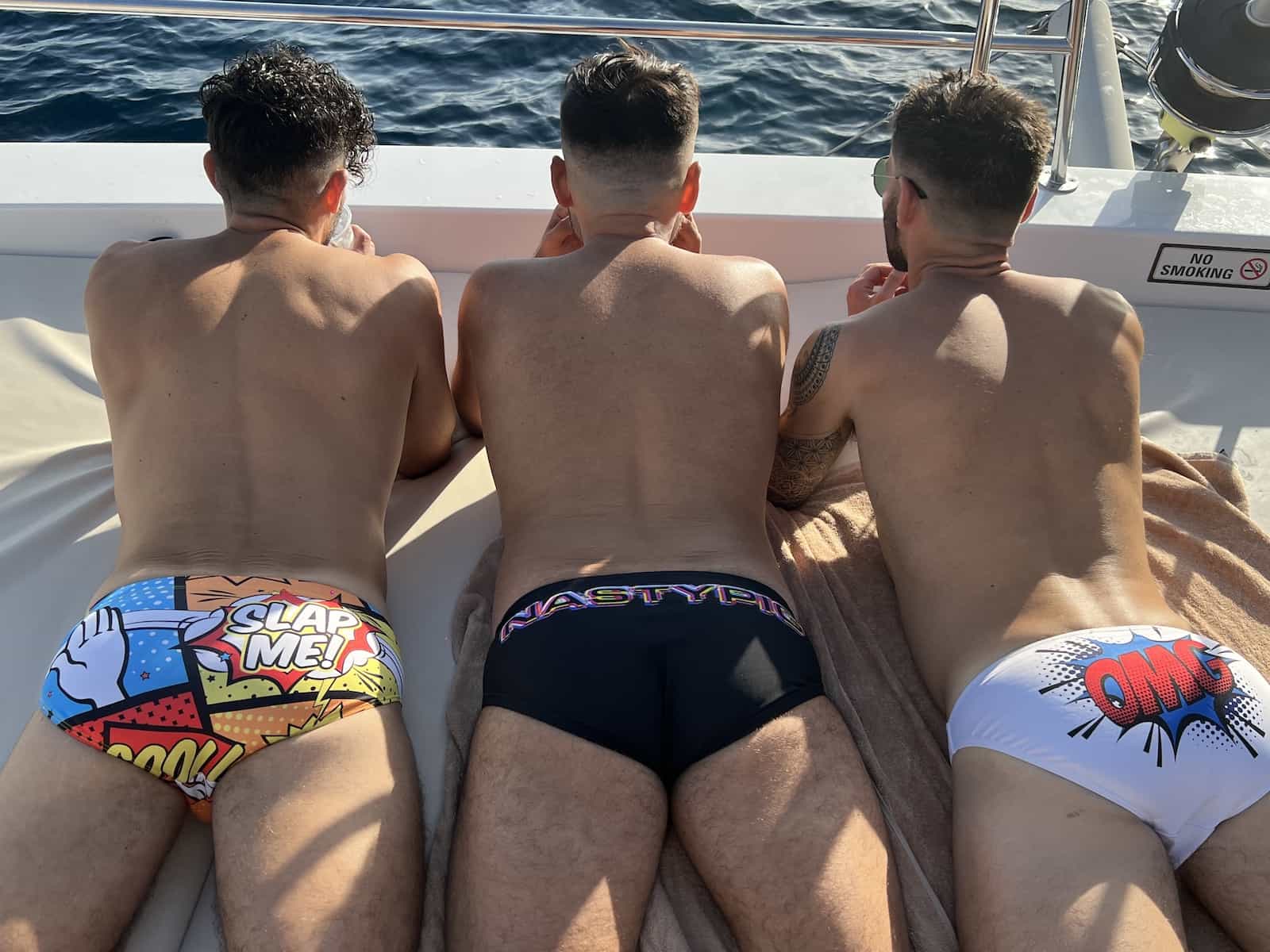 What are the most beautiful places in Turkey to see?
Turkey sits in such an exciting part of the world with remnants from so many different civilizations. It has all four seasons with many different climates and terrains.
To adequately sample each cultural element in Turkey I recommend spending two-three weeks exploring the following 6 regions:
Marmara: Istanbul, Prince Islands, Bozcaada (Tenedos Island)

Aegean: Izmir, Cesme, Alacati, Bodrum, Ephesus, Marmaris, Pamukkale

Mediterranean: Kas, Antalya, Side

Central Anatolia: Ankara, Cappadocia

Southeast: Mardin, Gaziantep, Sanliurfa

Black Sea: Sumela-Trabzon, Amasya
Where in Turkey would you take a date to woo them?
It would be to Cappadocia for a magical hot air balloon ride! It's so beautiful and mesmerizing!
Then I would follow this with a tour of a winery (yup Turkish wines are a thing!), a spa day, and then staying at a "cave" hotel. I did this in 2018 with my boyfriend during his first visit to Turkey and it was incredible! We both can't wait to go back.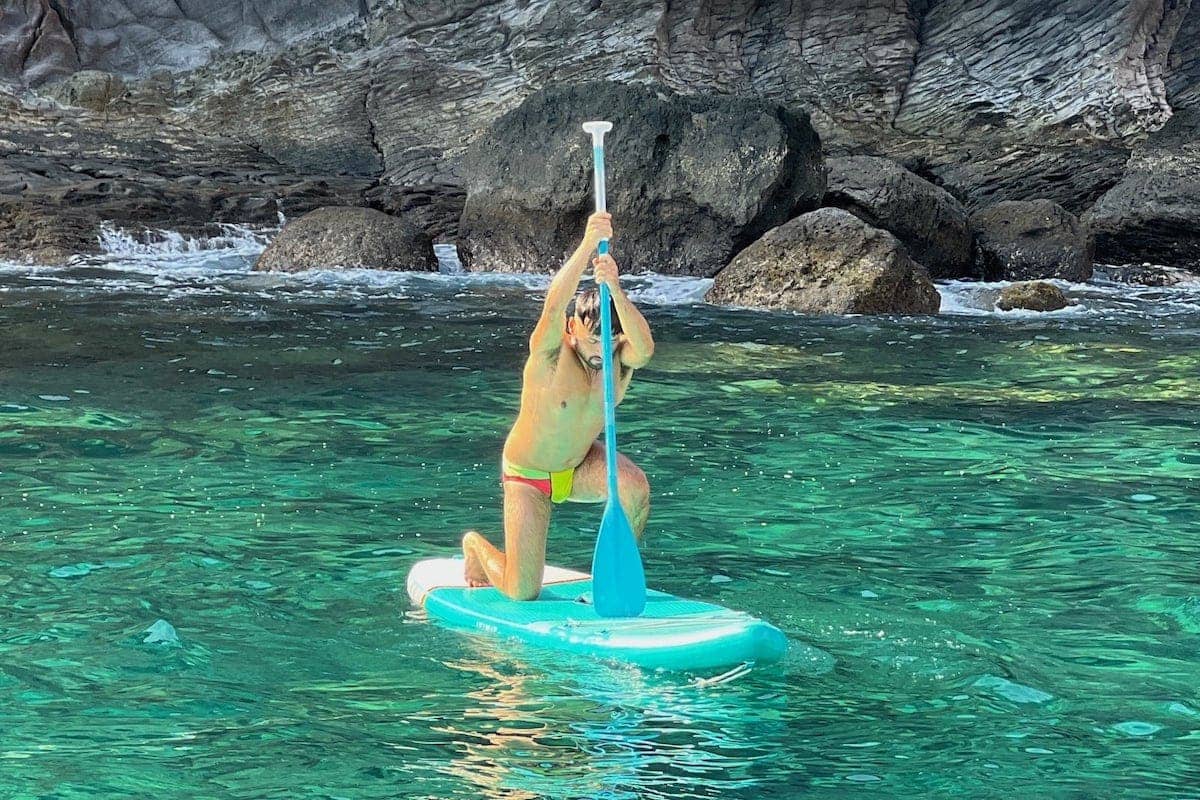 DON'T MISS OUT!
Join our newsletter
Subscribe now to receive in-depth FREE travel guides, along with inspiring stories, savvy planning tips, and exclusive discounts on gay tours.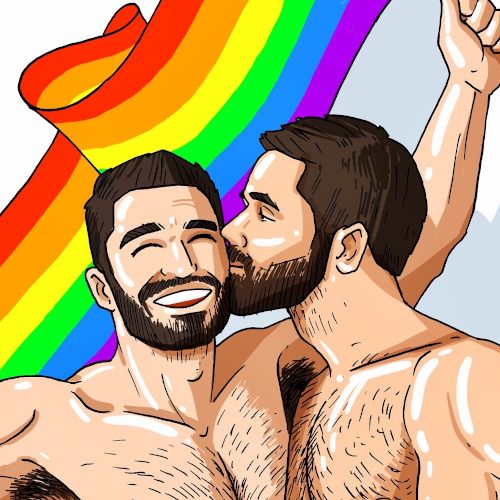 Exclusive Travel News / Gay Turkish Guy Saf Tells Us About Gay Life In Turkey / nomadicboys.com / By Stefan Arestis / Travel Exclusive / Sedat Karagoz / Istanbul,New York Travel,Tourism News Office / Janbolat Khanat / Almaty Travel,Tourism News Office
[contact-form-7 id="1950″ title="Untitled"]