Grace Elizabeth Is Coastal Chic for Zimmermann Resort 2023 Campaign

Grace Elizabeth stars in Zimmermann resort 2023 campaign. Photo: Benny Horne
Zimmermann heads to Calella de Palafrugell, Spain, for its resort 2023 High Tide campaign. The photographs feature American model Grace Elizabeth striking poses while wearing fashionable bohemian-style garments against a coastal backdrop.
Zimmermann Resort 2023 Campaign
The short haired beauty poses for images taken by Benny Horne wearing various vacation-appropriate garments. These include billowing maxi skirts, lace-adorned blouses, and flared dresses. Romy Frydman styled prints featuring polka dots, painterly florals, and more abstract accents that channel retro vibes.

Grace Elizabeth poses in Calella de Palafrugell, Spain, for Zimmermann resort 2023 High Tide campaign. Photo: Benny Horne
In one photograph, Grace Elizabeth can be seen donning a red printed crop top and matching maxi skirt, both of which are cinched at the waist with the Nautical wide belt. She changes into a different look, donning the High Tide halter mini dress with polka dots.

Wearing a polka dot print halterneck dress, Grace Elizabeth fronts Zimmermann resort 2023 campaign. Photo: Benny Horne
In another photograph, the model can be seen wearing a white blouse with embroidered details, lace shorts, and sunglasses with cat-eye frames. Jodie Boland applies the finishing touches to Grace Elizabeth's makeup while James Rowe takes care of her hair. Want more Zimmermann? Take a look at the brand's fall 2022 Stargazer collection.


Posing seaside, Grace Elizabeth wears red mini dress in Zimmermann resort 2023 campaign. Photo: Benny Horne

Zimmermann features embroidered blouse and lace shorts in its resort 2023 High Tide campaign. Photo: Benny Horne

Zimmermann features yellow flower embroidered dress in resort 2023 campaign. Photo: Benny Horne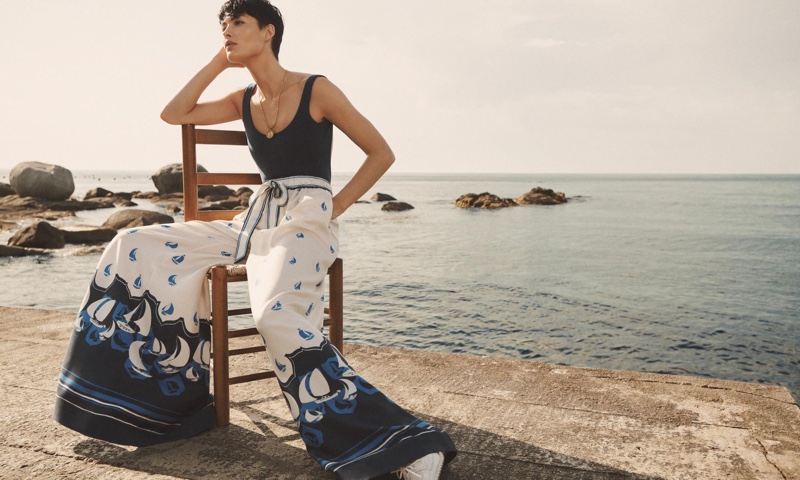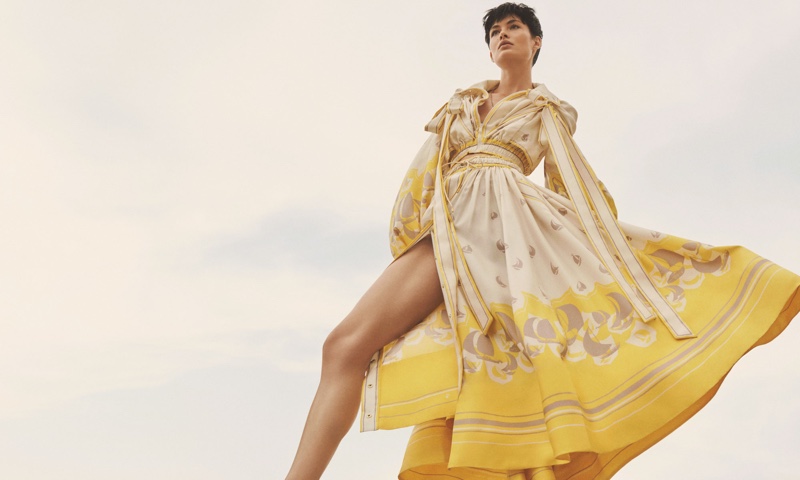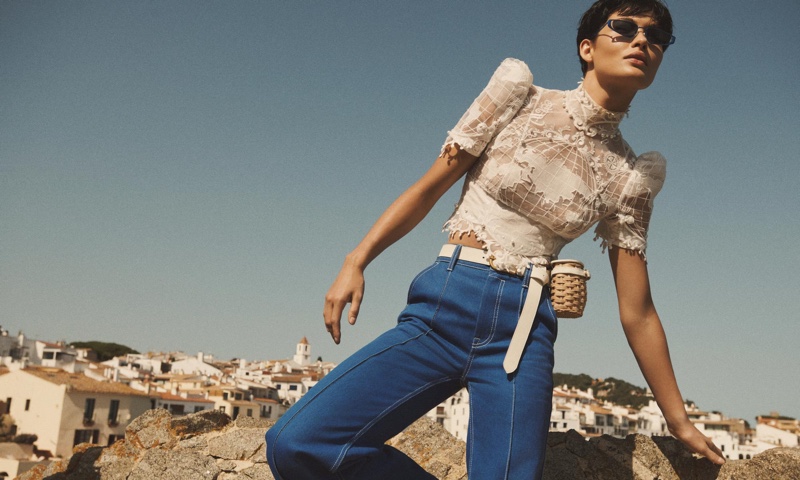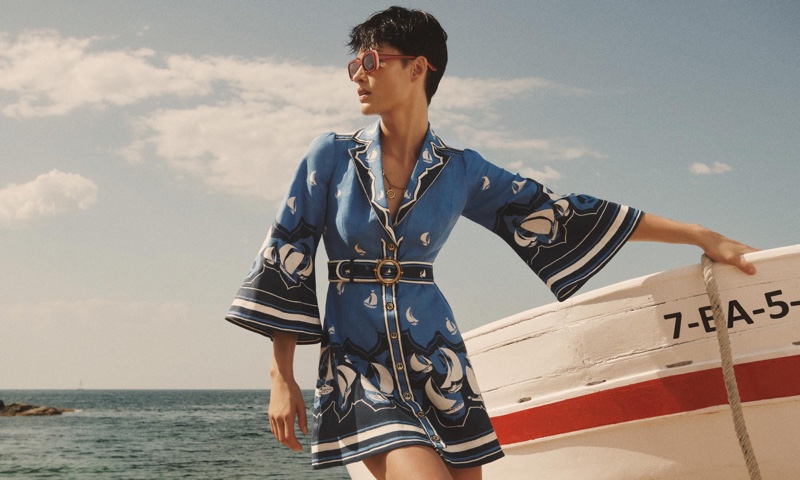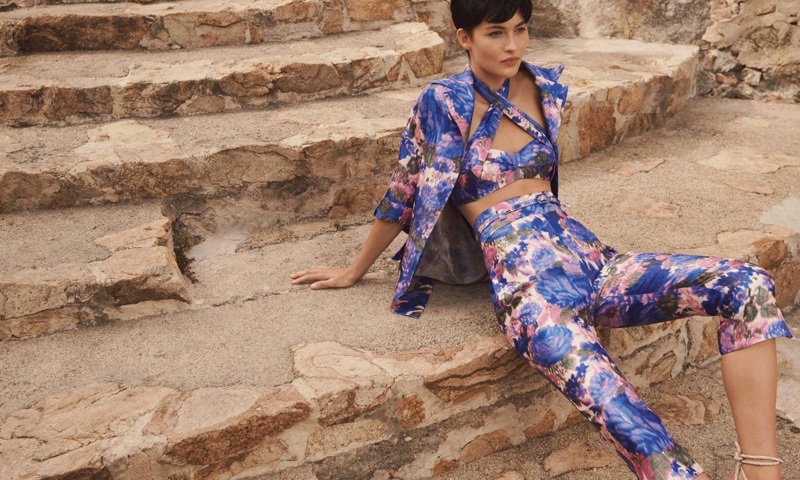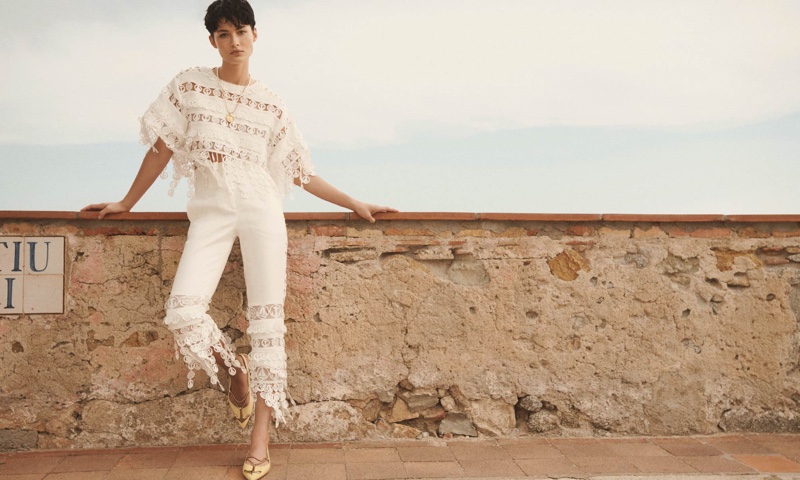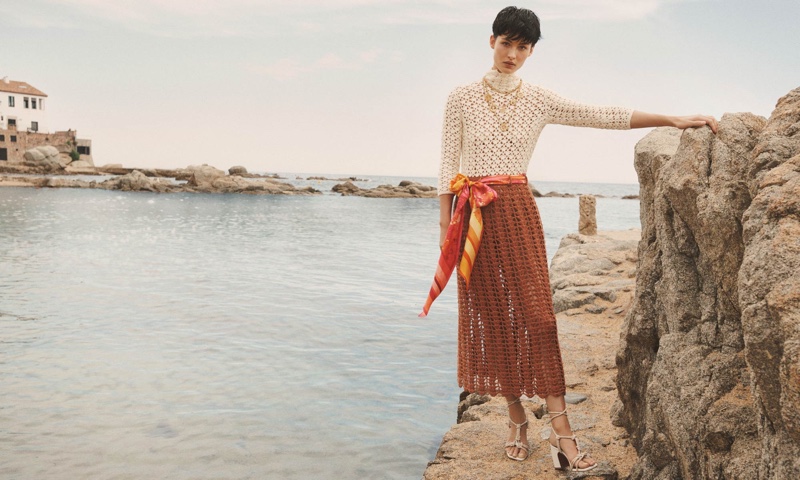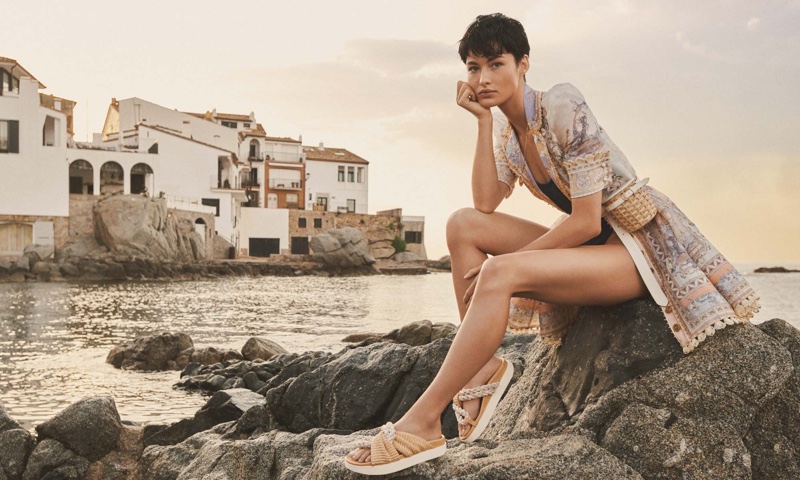 Post navigation