Views: 38
Luxury Travel News / Top Instagram-Worthy Hotels in Puerto Rico / discoverpuertorico.com/ Jennifer Bar,Tony Bar, Sedat Karagoz / Istanbul,New York Travel,Tourism News Office / Janbolat Khanat / Almaty Travel,Tourism News Office
Whether it's their spectacular design, stunning scenery, or a beautiful pool, these hotels will have you captioning #NoFilterNeeded. So, pack your bag, charge your phone, and plan a visit to some of Puerto Rico's most Instagrammable accommodations.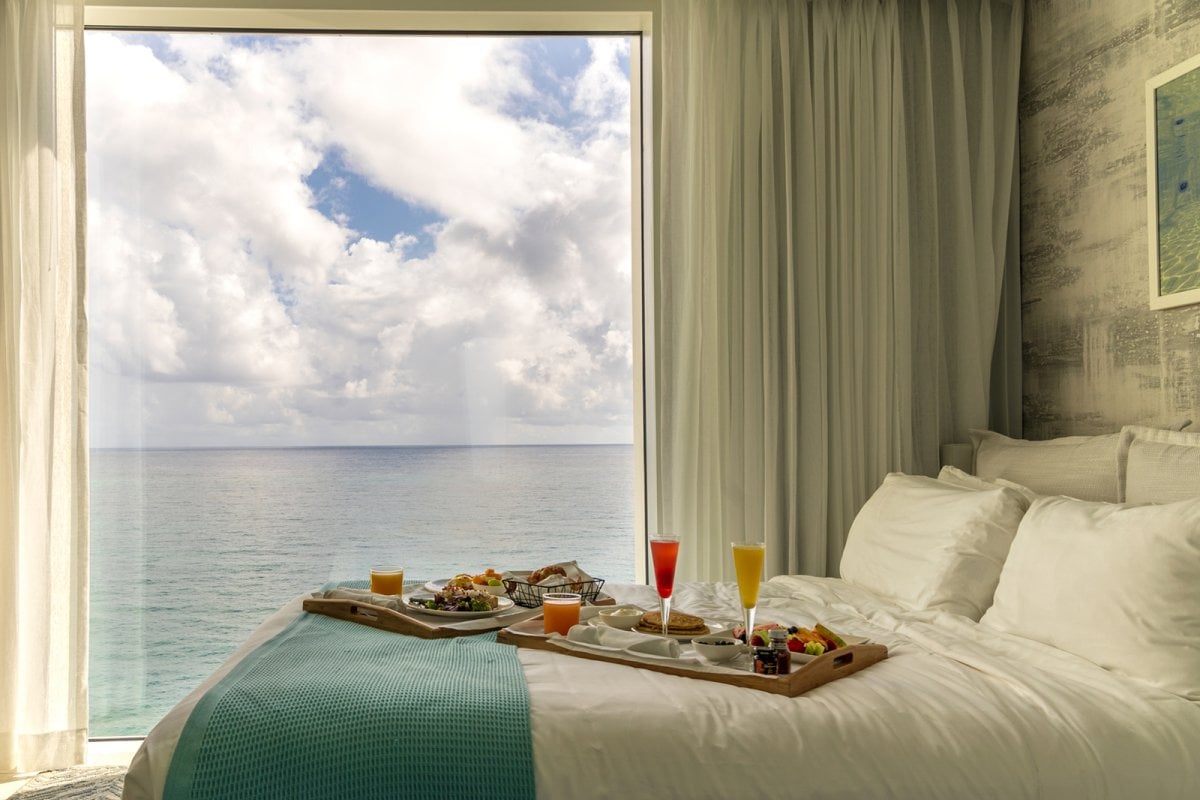 Condado Ocean Club
1045 Ashford Ave, San Juan
Social. Sexy. Condado Ocean Club. Their slogan says it all… and it's accurate. Visit this playful, chic boutique hotel and get immediate beach-house vibes from the tropical shades of blue and sea-glass greens. This beachfront hideaway offers posh amenities, an atrium-style lobby, and a glamorous pool deck that will have you striking a pose from the minute you arrive. Located in the center of Condado, this hotel embodies the sun and surf culture of the area.
O:live Boutique Hotel
55 Cll Aguadilla, San Juan,
Inspired by the "Art de Vivre" (the art of living), the luxurious design at O:live Boutique evokes a blend of Moroccan, Spanish, and Italian influences with a Caribbean twist. Every detail aims to capture "the old, the new, and the unforgettable" in a memorable setting. Every suite has a private terrace and a hand-carved stone outdoor shower. Its rooftop is a gem, including a bar overlooking the lagoon and furniture made from 100-year-old reclaimed wood. The hashtags will write themselves.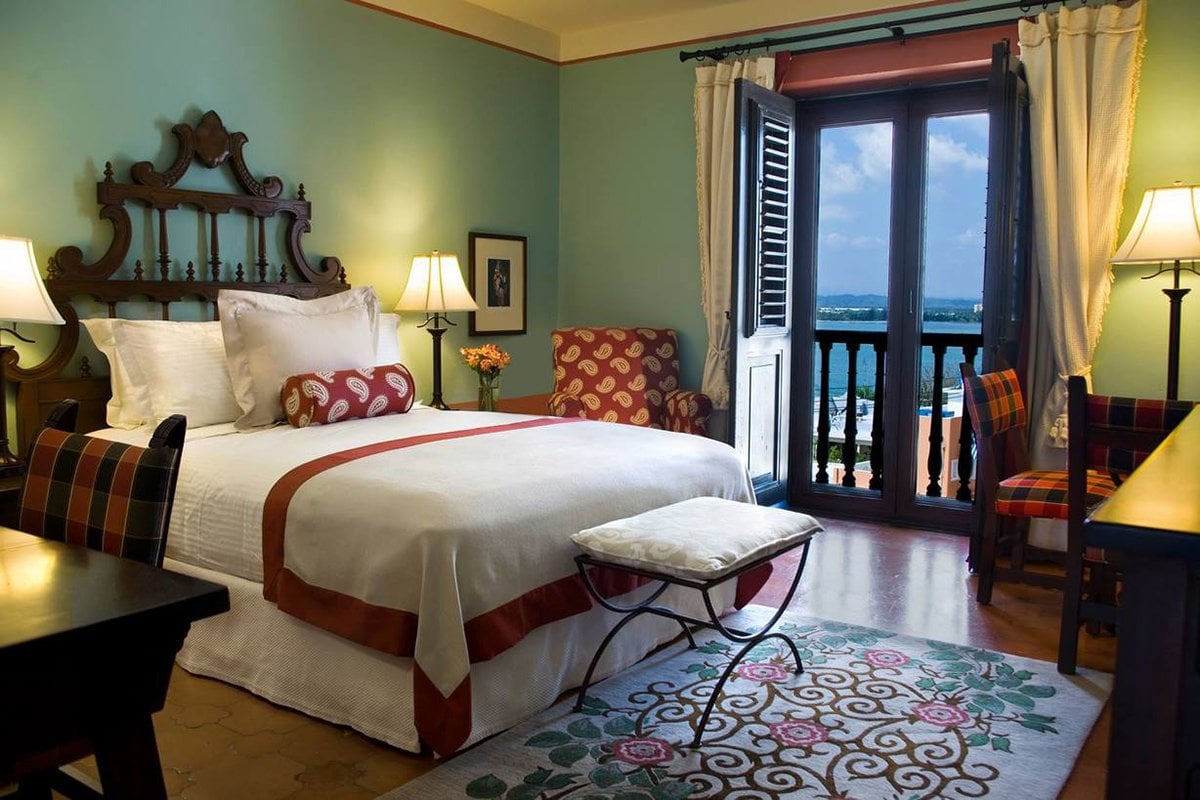 El Convento
100 Calle del Cristo, San Juan
Elegant, timeless, and romantic. This colonial-style hotel showcases an Old World charm. Hotel El Convento was a convent for 252 years, but now the upscale hotel features authentic 17th-century Spanish architecture that gives the guest the illusion of stepping back in time without sacrificing modern amenities. Sit back and snap a selfie on its veranda terrace that overlooks the San Juan Bay and nearby Cathedral.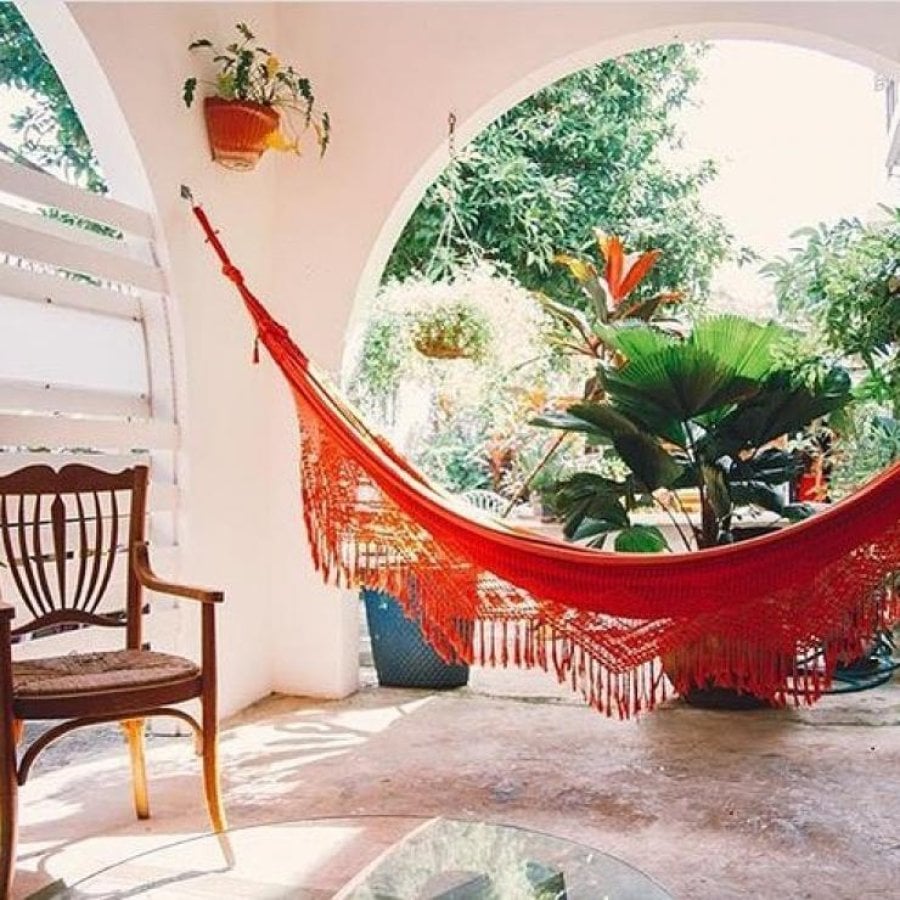 The Dreamcatcher
2009 Cll España, San Juan
Homey and enchanting are two words that best describe The Dreamcatcher Vegetarian Bed and Breakfast. Decorated with eclectic collections of antiques and art that create a deluxe, yet comfy ambiance, this is the spot to enjoy a mindful moment. You'll find dreamcatchers at almost every turn, along with Buddha statues, bountiful hammocks, yoga classes, and vegetarian breakfasts, which all lend to the peaceful environment where you are sure to capture cool images.
Photo credit: @spoonfoodtours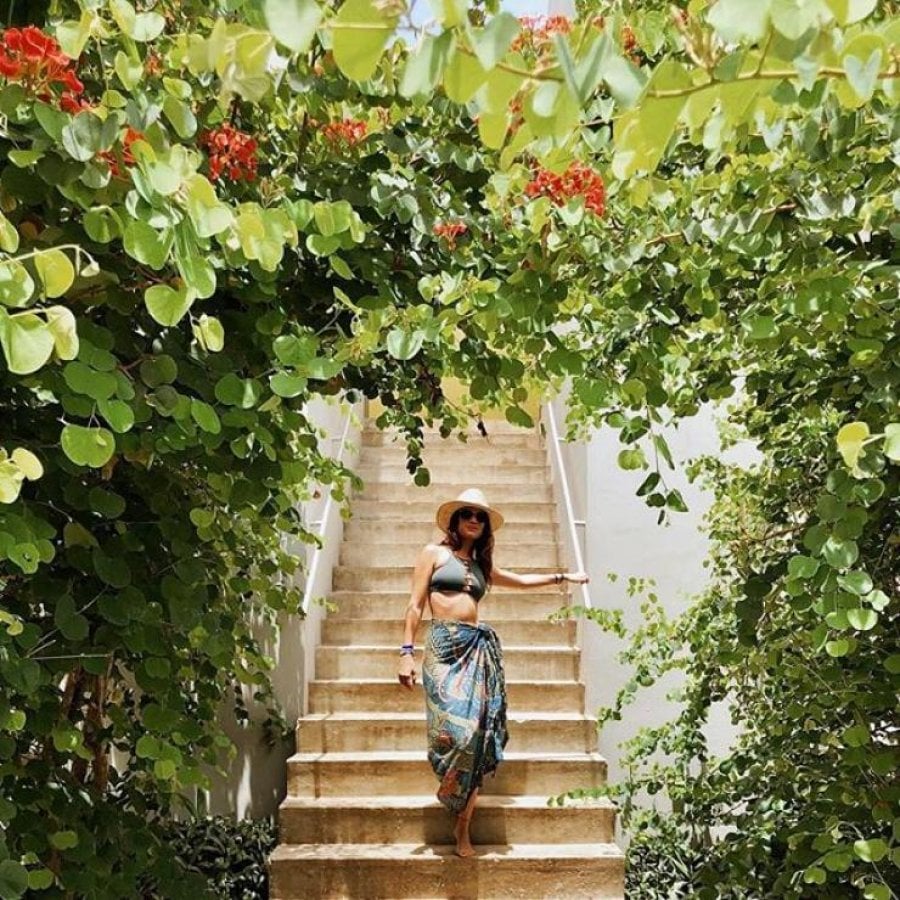 Hix Island House
Route 995, km 1.5, Vieques
Can you say eco-chic? At Hix Island, the outdoors become indoors. Trade winds drift through the open glassless windows, draped balconies, and outdoor showers are all part of the charm of the 19 self-contained lofts that make up this unique spot. Deriving from the Japanese Wabi Sabi philosophy, the minimalist apartments feature built-in concrete dining tables, desks, and platform beds. Charge your soul – and your phone – and be sure to capture every moment.
Photo credit: @lizlabrada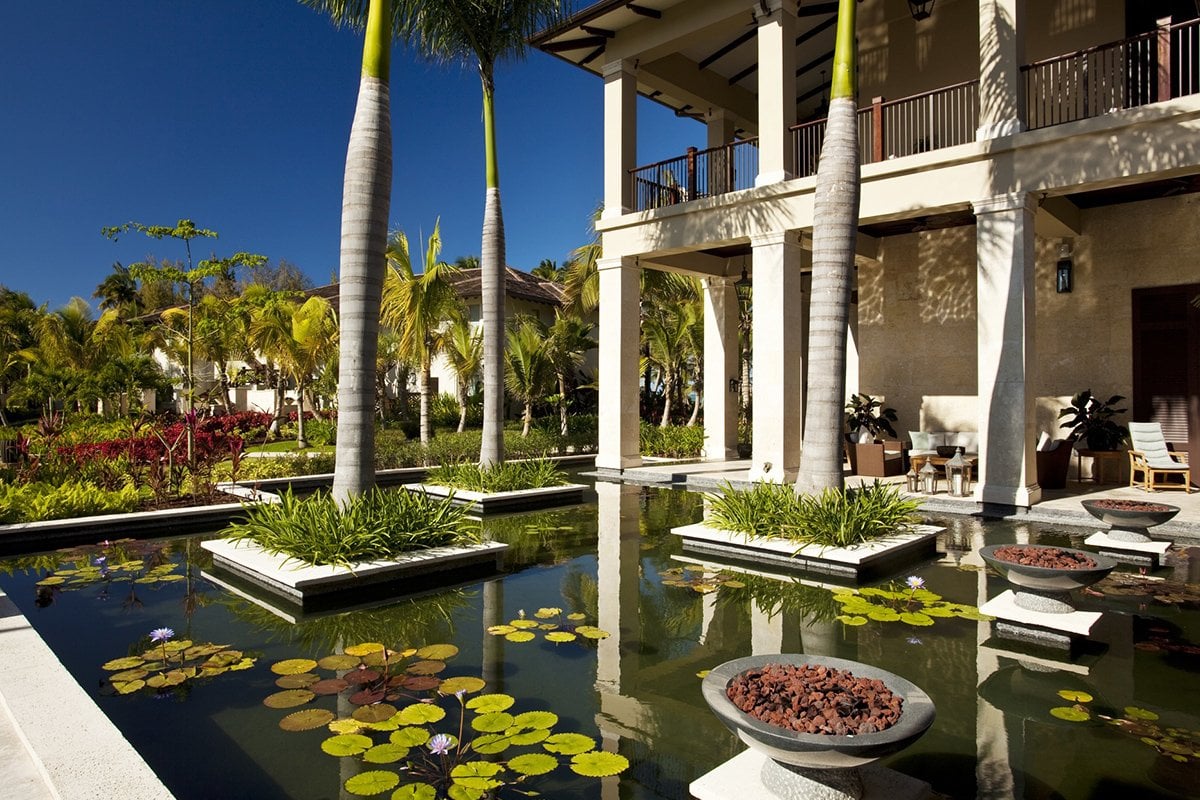 St. Regis Bahia Beach Resort
State Road 187 kilometer 4.2, Río Grande
Renovated and alluring. If you're all about natural aesthetics, the newly remodeled St. Regis Bahia Beach will surely catch your eye. The tones of whites and blues complement the ocean and are juxtaposed by a lush tropical setting. Décor includes exposed wood beams, refined furniture, and elegant terraces. It's the place where the rainforest meets the beach, so be ready to bask in beautiful surroundings.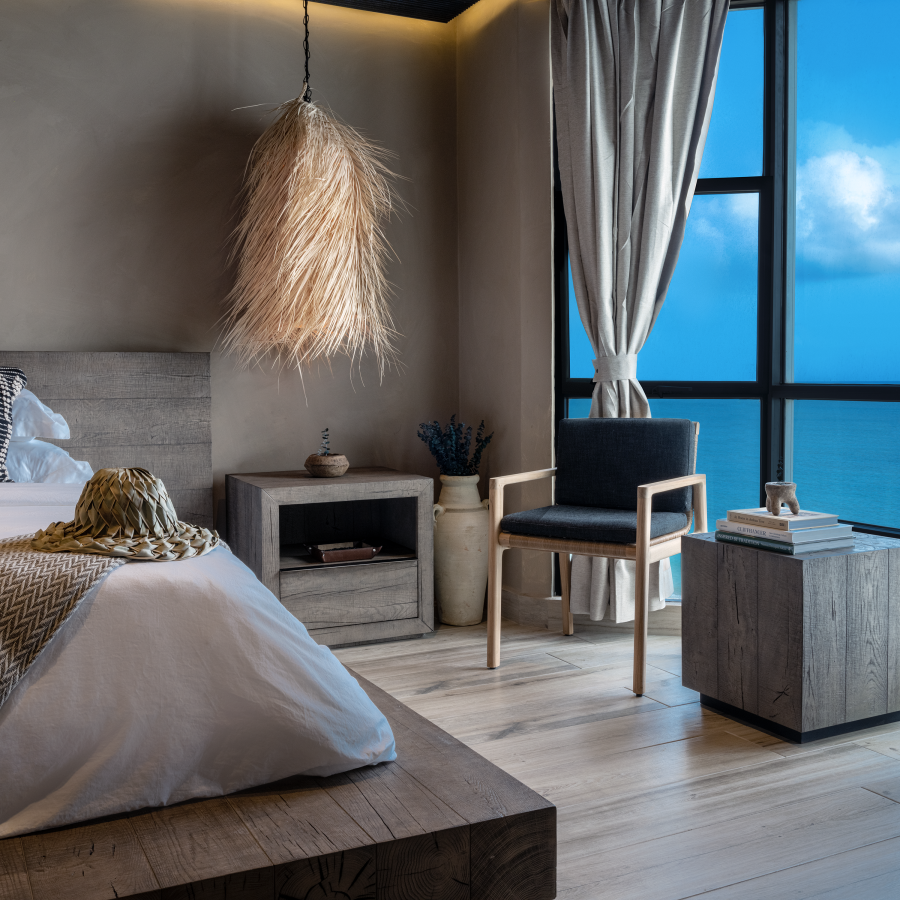 Aire de O:live
Isla Verde
Earth tones, stone details, natural fabrics, and abundant natural light create the boho chic sophistication that sets Aire de O:live apart. Every room is different and special, complemented by raw wooden furnishings and Bohemian decor, and some even have a private heated plunge pool. Populate your Instagram feed with stunning shots of this laid-back but luxurious, sustainability-focused hotel or its sparkling views of Isla Verde's blue sky and aquamarine beaches.
Photo credit: @airedeolive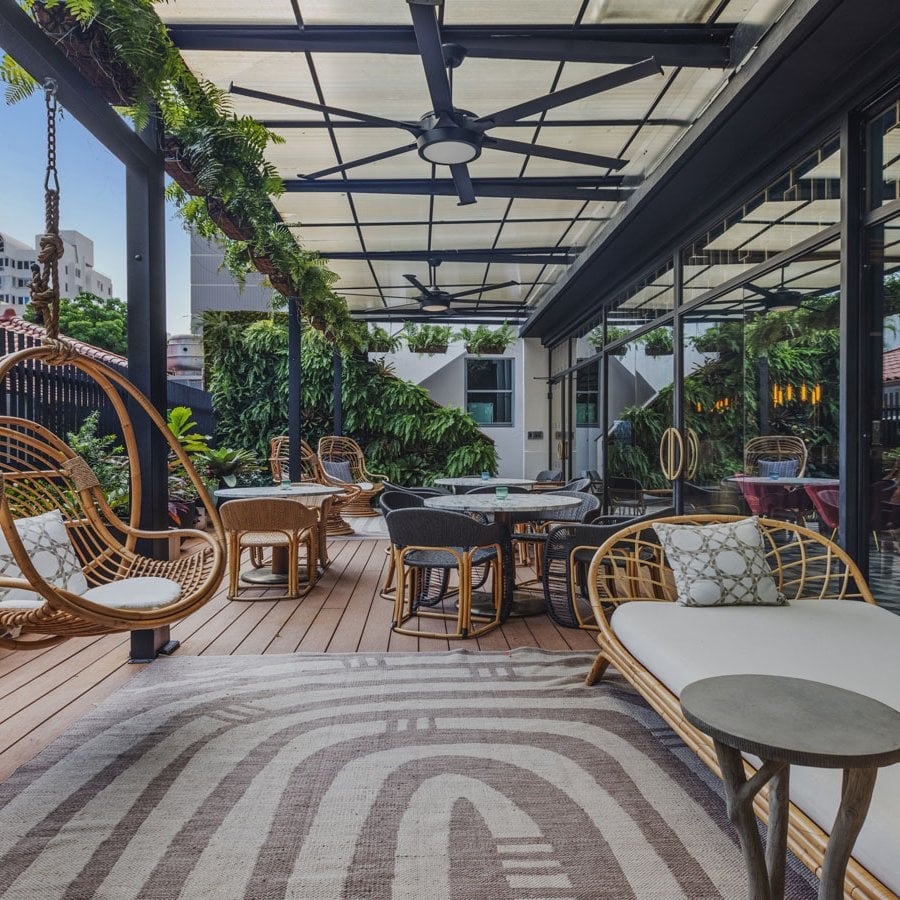 Don Rafa Boutique Hotel
601 Av. Miramar, San Juan 00907
Influenced by a 1950s ambiance, Don Rafa Boutique Hotel and Residences is a feast of colors, textures, and design elements that make for the perfect photo backdrop. This charming boutique hotel in Miramar is housed in a beautifully restored colonial-era building, boasting a flawless blend of traditional charm and modern luxury. Walking into the lobby, you'll enter a bygone era with vintage furnishings, intricate tile work, and a grand staircase. Each room and suite is uniquely adorned, with vibrant accent walls, bold patterns, and stylish decor for an Instagram-worthy shot. And don't forget to snap a picture on the rooftop terrace, with panoramic views of the city and the bay; it's the ideal location for a romantic sunset shot or a group selfie with friends.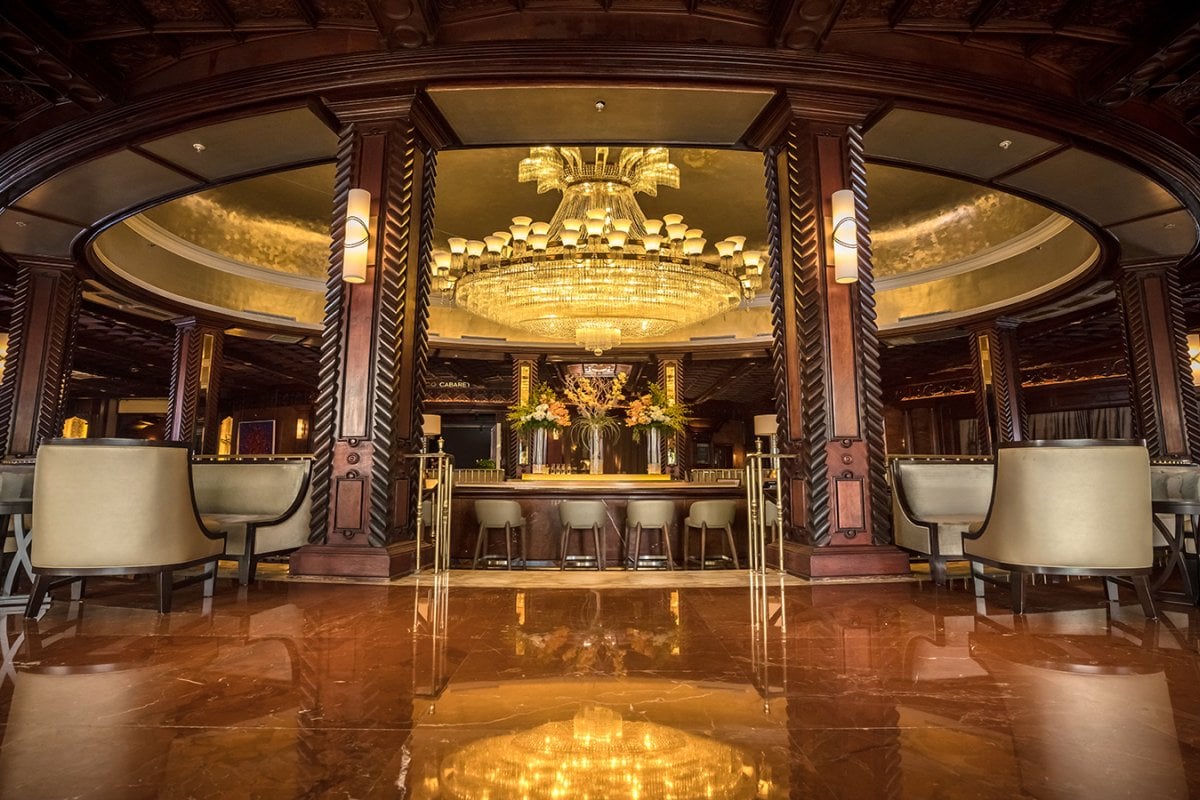 Fairmont El San Juan Hotel
Av. Isla Verde, Carolina
An ode to the 1960's traditions with a modern twist – and ocean views are found at Fairmont El San Juan Hotel. Adorned by the smooth waves of the award-winning Isla Verde beach, this resort evokes the essence of the era it was built in, with grand chandeliers and speakeasy-like lounges. Its storied décor will take your pictures from great to extravagant.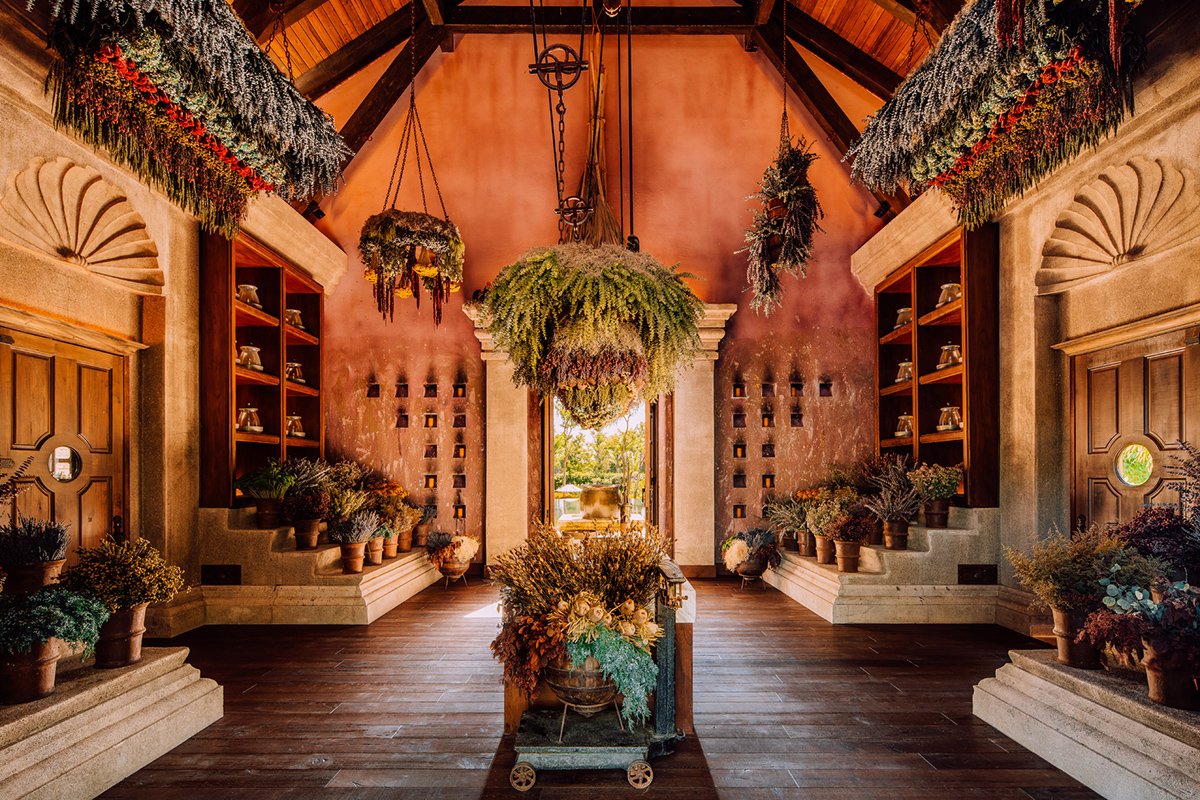 Dorado Beach, A Ritz-Carlton Reserve
100 Dorado Beach Drive, Dorado
At this secluded oceanfront wonder, your friends back home will be jealous when they see the pictures of your trip. A Five-Star reserve with an emphasis on sustainability and environmental stewardship, The Dorado Beach Ritz-Carlton blurs the borders between luxurious accommodations and loving Mother Nature. The design is inspired by its surroundings, creating a relaxing sanctuary hidden in a pristine corner of Puerto Rico. It's truly a picture-perfect hotel.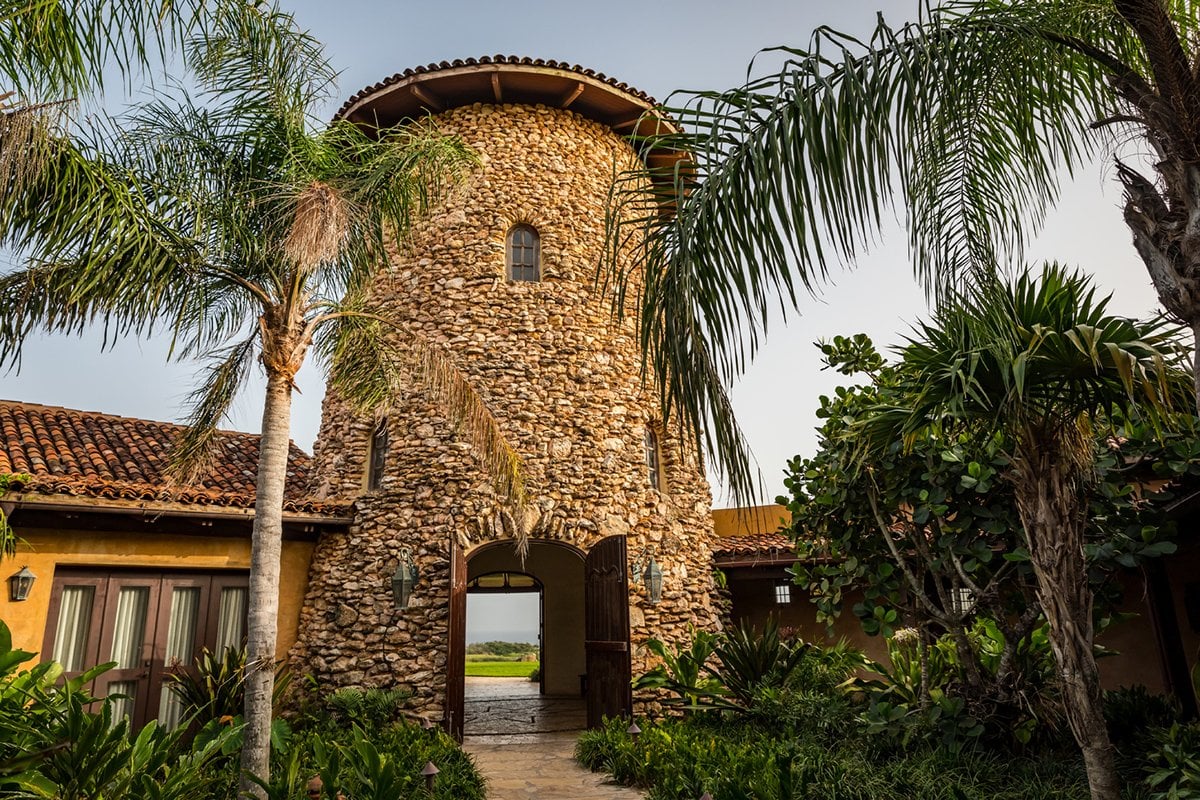 Royal Isabela
396 Ave Noel Estrada, Isabela
This is a "must see to believe" kind of resort. Balanced on a dramatic cliff overlooking the ocean, your followers will get a stream of stunning sunsets, epic natural backdrops and lush flora. The Royal Isabela's limestone walls and small ruins evoke the feeling of stepping back in time. You'll also find villas here with private pools, if you want to really escape from everything (except a couple of good friends) without sacrificing comfort.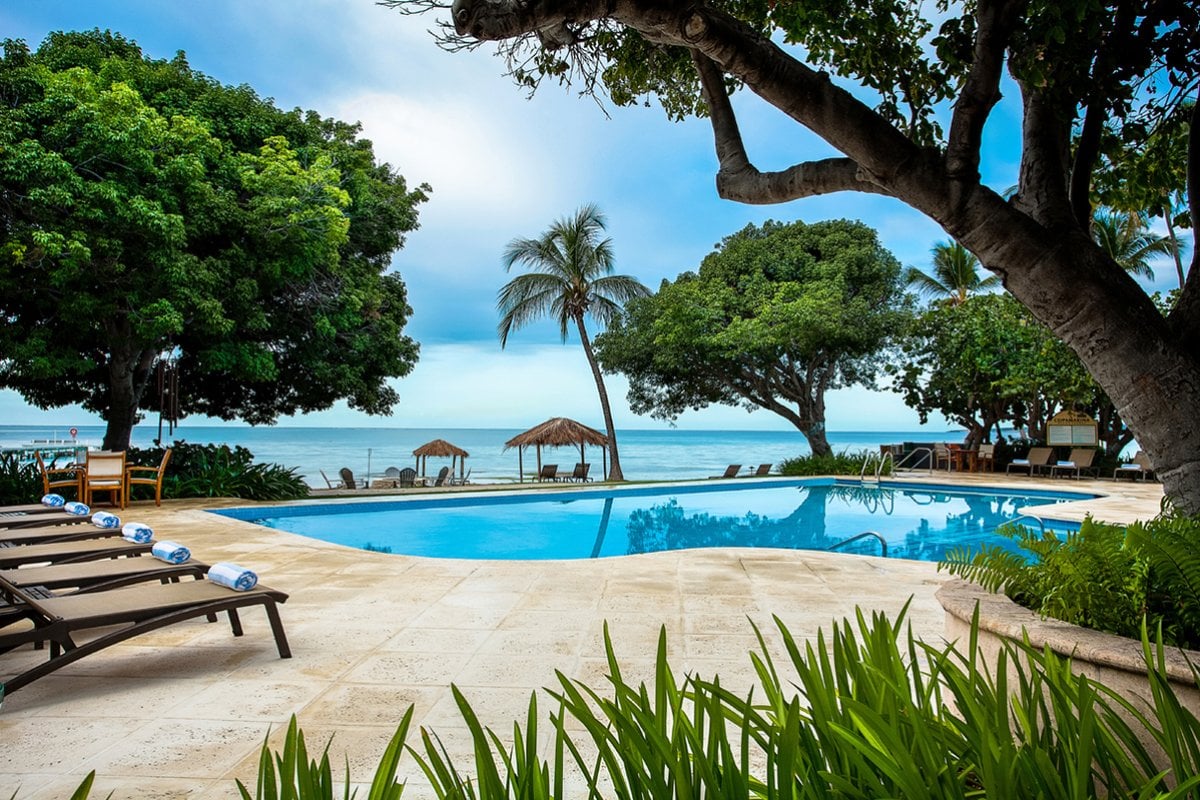 Copamarina Beach Resort & Spa
PR-333, Guánica
The epitome of elegance meets tropical hideaway at the Copamarina Beach Resort. Surrounded by Guánica Dry Forest, this resort is the quintessential blissful escape. Enjoy views of the property's lush grounds filled with towering palms, flaming flamboyant trees, and tumbles of violet and burnt-orange bougainvillea. Many of the large, simply-designed rooms have double doors opening onto balconies overlooking the crescent-shaped beach.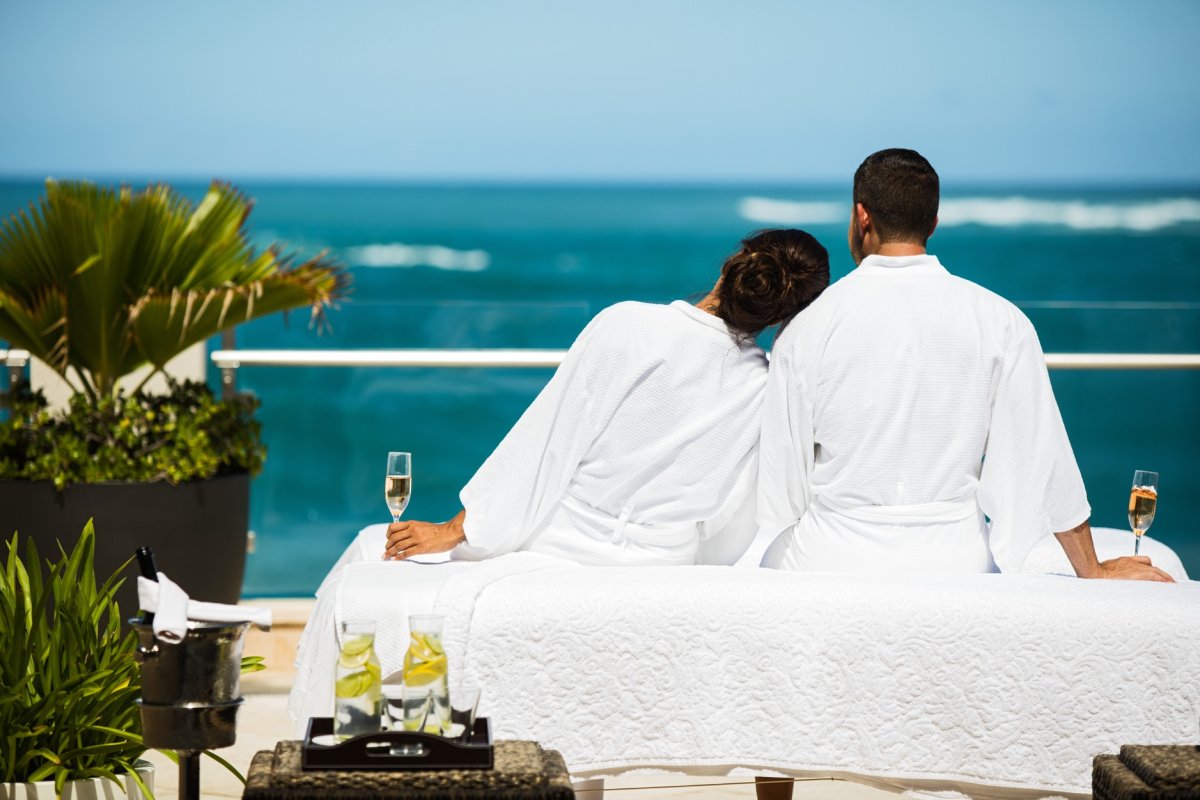 Condado Vanderbilt
1055 Ashford Avenue, San Juan
This historic hotel wows its guest with Spanish Revival architecture and lavish finishing. The Condado Vanderbilt hotel sits at the heart of the Condado neighborhood in San Juan and mixes elements of nostalgic European luxury with top-notch modern amenities. Take advantage of the ocean backdrops in one of the balconies or terraces of the rooms, ideal for that #VacationMode caption.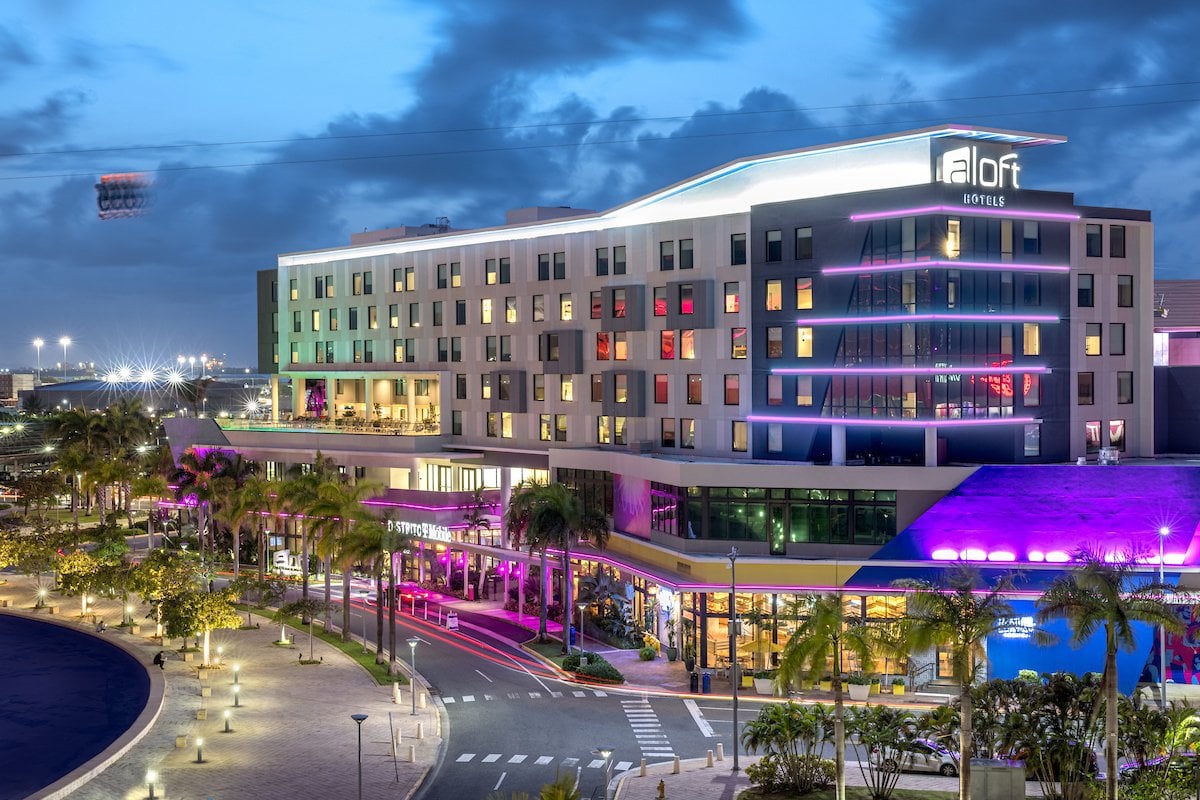 Aloft San Juan
250 Convention Blvd., San Juan
With a modern, cutting-edge design and vibrant social atmosphere, Aloft San Juan caters to the traveler who appreciates a bustling social scene. Located in the heart of Distrito T-Mobile, you won't need to go far to find shops, restaurants, a VIP cinema, a world-class music venue, and even an urban zipline park. The hotel's most eye-catching feature, though, is the infinity pool overlooking the impressive Convention Center building and dancing fountains.

Imagine all the pictures you can take in this setting. 
Villa Montaña Beach Resort
4466 KM 1.9 Interior, Isabela
Villa Montaña Beach Resort is a plantation-style resort located in Isabela. Its picturesque blend of Spanish-style architecture and rustic Caribbean flair will enhance your social media aesthetic. The rooms are also picture-worthy, beautifully decorated with local artisanal furnishings, hand-woven textiles, and private balconies that offer stunning views of the surrounding lush greenery, overflowing with blossoming tropical plants, and three miles of secluded beach.
Luxury Travel News / Top Instagram-Worthy Hotels in Puerto Rico / discoverpuertorico.com/ Jennifer Bar,Tony Bar, Sedat Karagoz / Istanbul,New York Travel,Tourism News Office / Janbolat Khanat / Almaty Travel,Tourism News Office
Pop your email address below to be notified of new posts by email. You can unsubscribed at any time, although I hope you won't!
Pop your email address below to be notified of new posts by email. You can unsubscribed at any time, although I hope you won't!
Dear Guest,
Thank You For Contacting wmwnewsturkey Media Group – A World Away From Your Everyday.
We Value Your e-mail Communication And We Will Respond To Your Request Within 24 hours.
Regards,
SEDAT KARAGÖZ
General Manager and Senior Vice President, Operations | WMWNEWSTURKEY ISTANBUL,NEW YORK,ALMATY
+90 0541 732 90 64
sedatkaragoz@wmwnewsturkey.com